Lizzy Borden takes whacks at Findell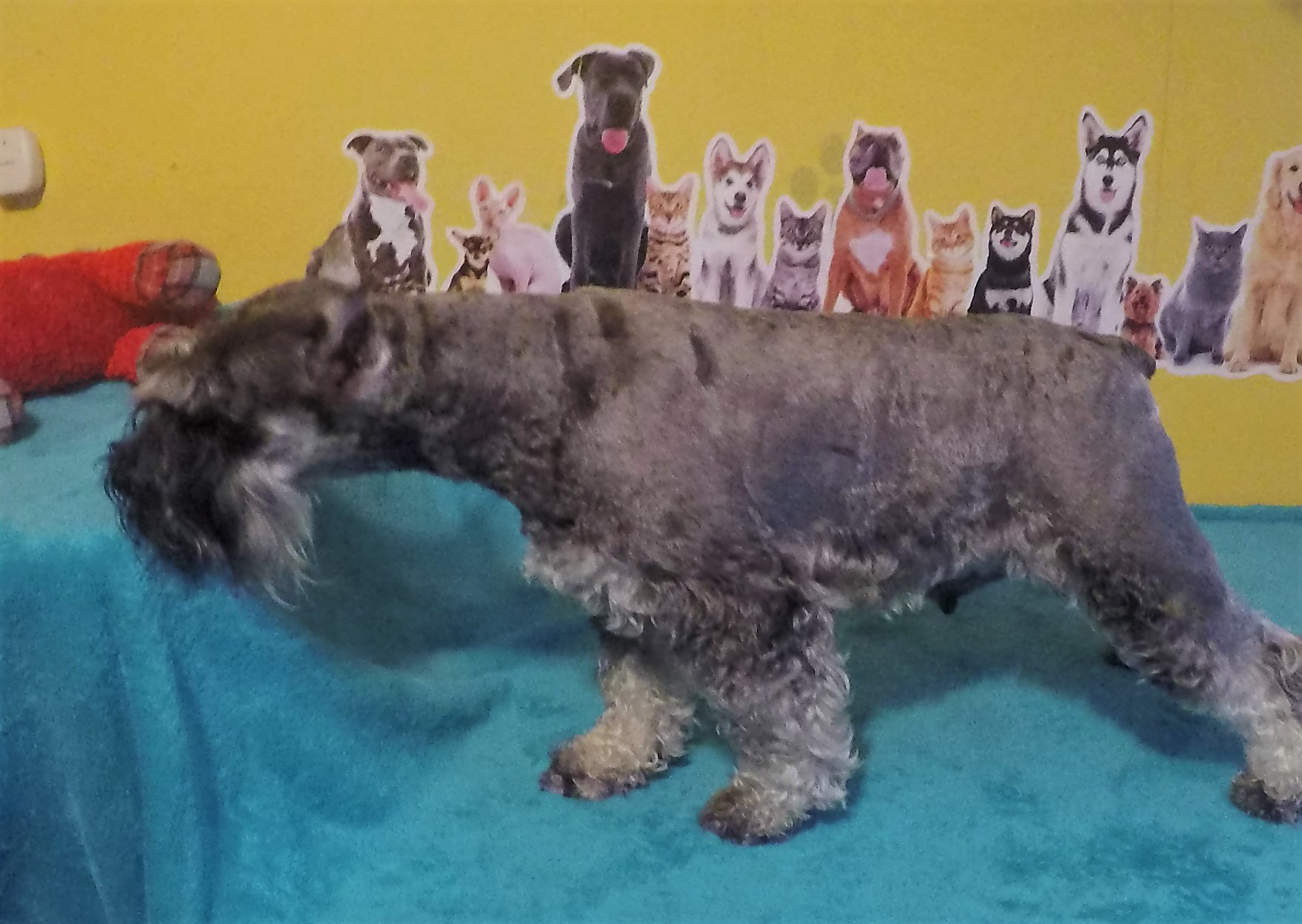 Lizzy is a substantial salt and pepper female weighing 18 pounds and with a lot of muscle. She produces show quality puppies and she has the sweetest temperament. She loves to hug you when you hug her.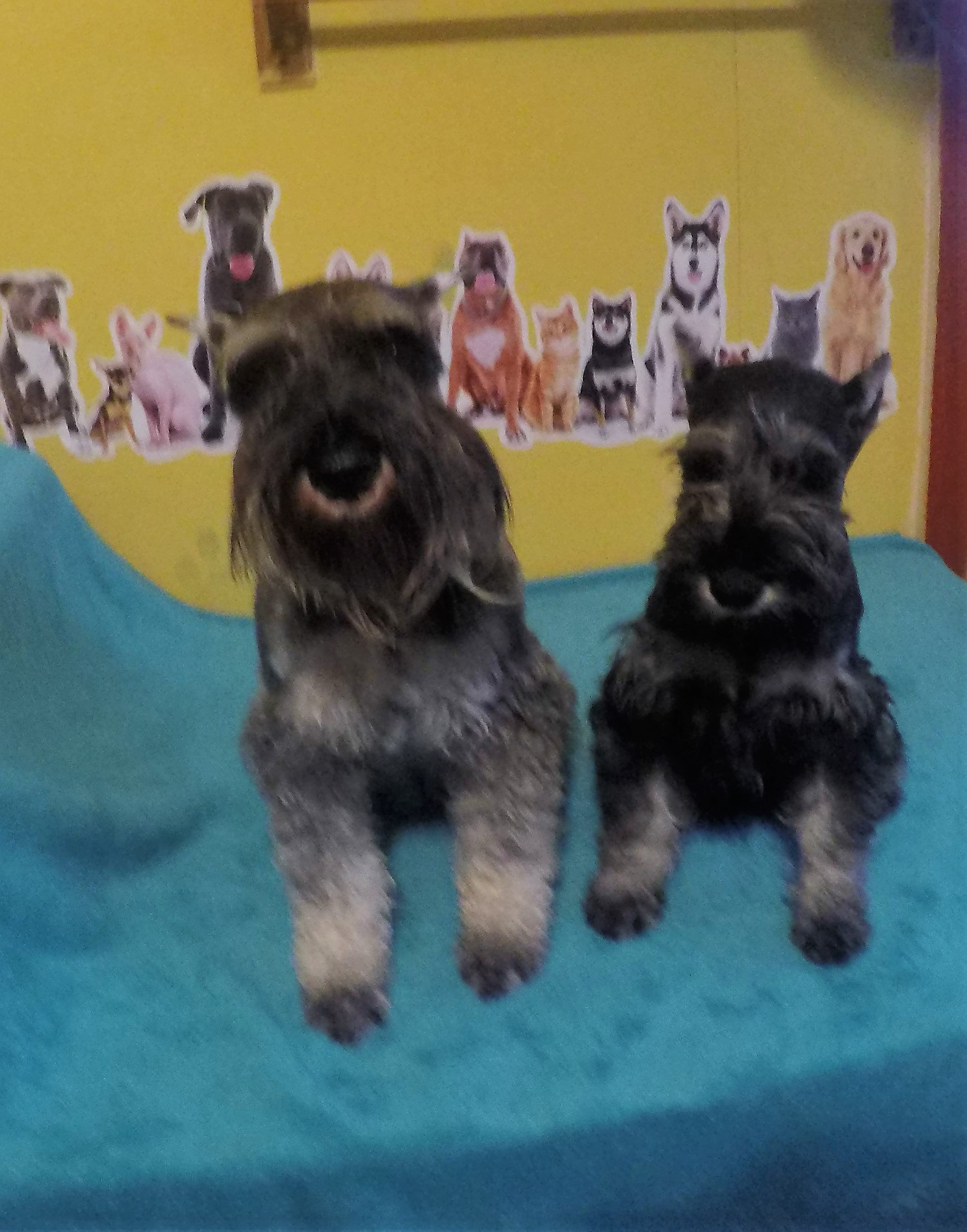 Lizzie with one of her puppies
Lizzy's tests came back from PennGenn (University of Pa) where his dna testing was done.
Lizzy tested clear for both MAC and Myatonia
Lizzy does not have it, cannot get it and cannot produce it.
Lizzy's eyes were OFA and are "normal" with no cataract.
Lizzy is Not For Sale
Here is Lizzy's daughter , Pink......
https://www.youtube.com/channel/UCAL2vh85RTAHNWMCE2jTcqA