Agatha Christie charm mysterious at Findell
Agatha is a full grown 13" female weighing 16 pounds. She has a lot of muscle and is very playful,she has a great temperament and acts just like her dad Artie...looks just like him too..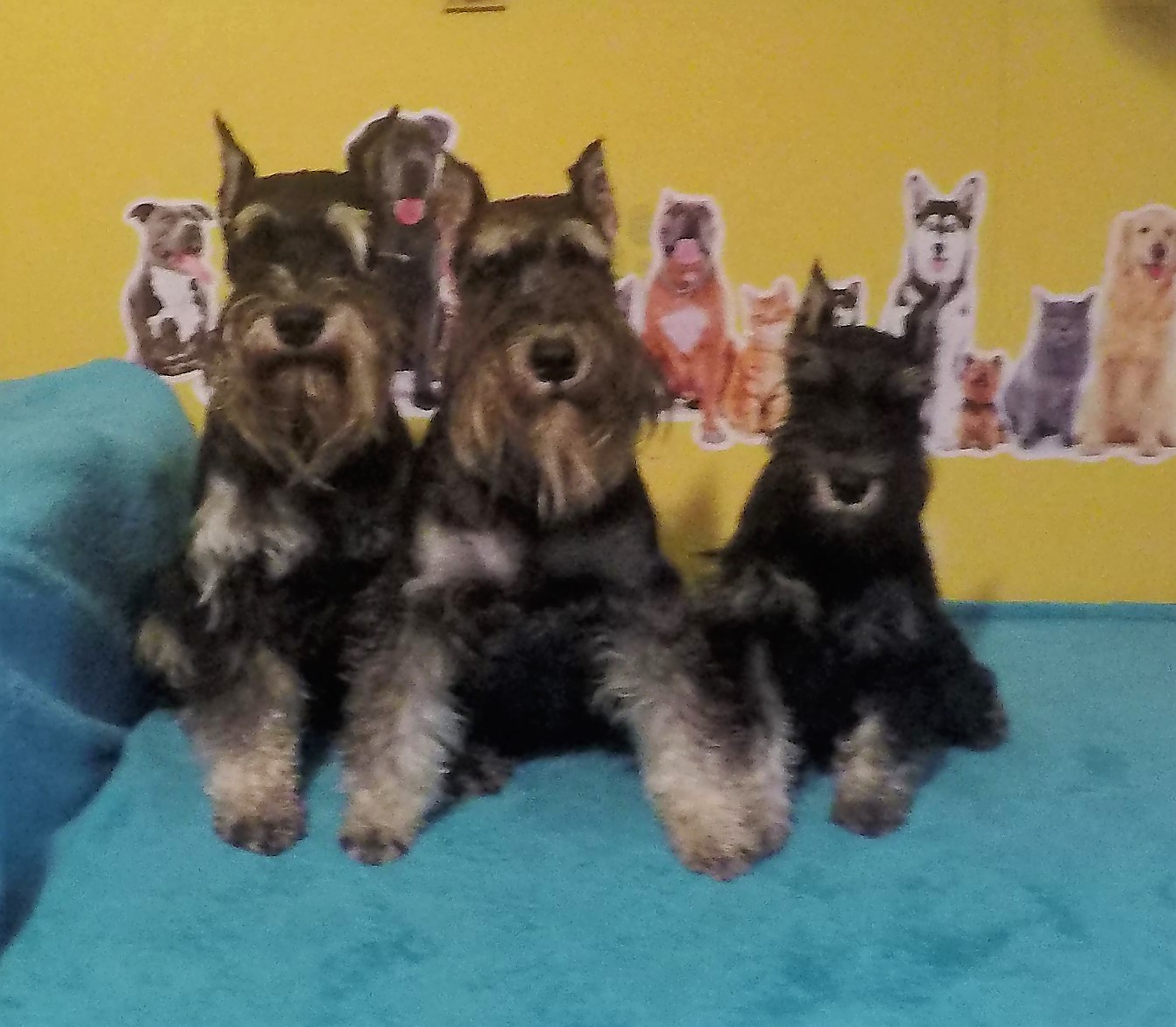 Here is Dad Artie, Agatha in the middle and on the end, little Dolly who can't seem to concentrate for more then a second...lol..