Findell's Artimus jumps through time "Artie"
Artie is our resident clown.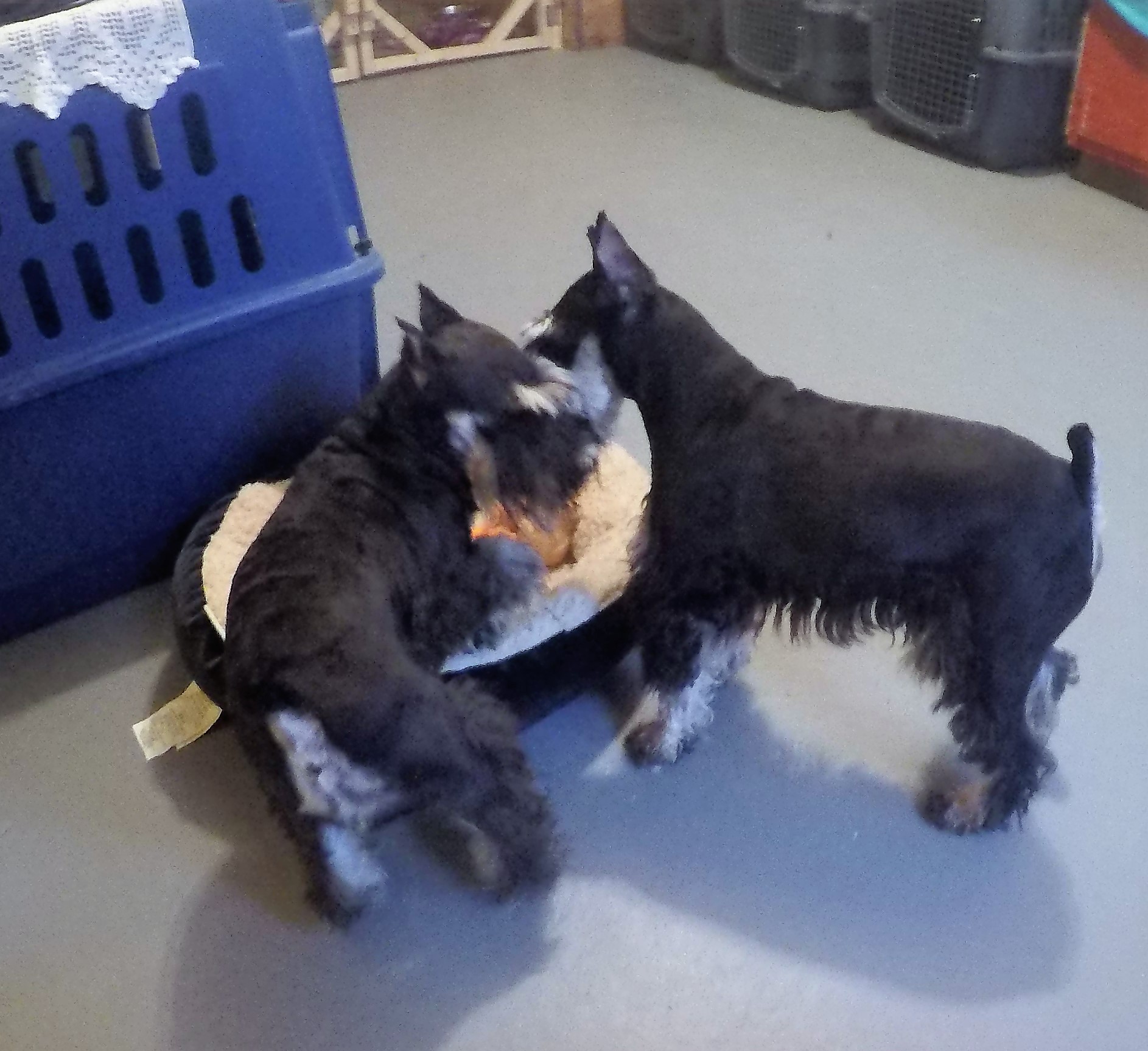 Artie with daughter Aggie
Artie was born October 10, 2015.
His father is AKC GR Champion Reberstein's Time Jumper. His mother is Reberstein's Time is Precious.
Artie flies through the air while playing with Aggie
Artie's tests came back from PennGenn (University of Pa) where his dna testing was done.

Artie tested clear for both MAC and Myatonia
Artie does not have it, cannot get it and cannot produce it.

Artie's heart was ultrasound and came out "normal" with no defects
Artie's eyes were OFA and are "normal" with no cataract.
Artie has been retired and has gone to a forever home.
Hahaha, Artie pushed into the background by Aggie (also little Dolly Too)